scratching the surface of the spinning globe
Dear friends,
After four years on the road, I am getting ready to try sedentary life again. If you come by Barcelona next year, please do contact me, I will have swaped my tent for a solid roof.
In the past six months, I started slowing down, settling for a few weeks in Huaraz, Peru, at the foothils of the Cordillera Blanca, then visiting my family in France, before heading to the Arctic to take care of my brother's boat near Baffin Island.
As I reached Ushuaia on May 30th with my bicycle Caracola, I thought more than ever to all of you, all the people who helped me on the road, the family and friends I love and miss dearly, and the experiences I had the chance to live for the past four years.
In the next few months, I will update these pages with some of the images and unusual stories I have in my mind. For a starter, here are some recent news from the icefield.
Best wishes,
piem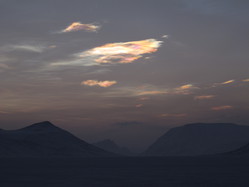 That morning, it was tempting to go explore the ice a bit further. On the nearby peninsula, I could see some dogs. With the binoculars, I even thought I could see a group of three people. So despite the silence on the radio channel of the village, I headed off to cross the fjord by foot.
Three kilometres of suspense hiking on water, the ice pick in my hands to test the ice ahead of me. As I got closer, the human shapes I had seen on the peninsula became some old rusty remains again.
But the prints of dogs in the fresh snow were not lying: at least, they had made it through. I kept going.
About forty minutes later, I was at the village, moved and relieved to reach solid ground and civilisation.
A memorable evening at Yves and Céline's, with Anita, Andrew, and Mark, sharing good meals and playing music. I could not dream of a better way to break up with my solitude.
«